Archive for the 'Outbeat Extra' Category
The Outbeat Radio's Greg Miraglia, Gary Carnivele, Sheridan Gold, Dianna Grayer, and Mary Moore Campagna for a discussion about the recovery from the North Bay fires and shares information about local resources and how to deal with recovering from the physical and mental stress of the disaster. Rod DeMartini from Food for Thought talks about how this organization is providing food to those in need.
Outbeat Extra - October 29, 2017
Play Now
The entire Outbeat Radio team gathered for a round table discussion about the new federal administration and this post-election period.  We talked about how to sort out fact from fiction in the media, how to take care of yourself during this fearful and stressful time, some of the real threats to LGBT civil rights, and activism.
Now is not a time to sit back to "wait and see" what might happen.  LGBT people need to be "out" and involved.  Listen to our suggestions about how to connect with your community and how to get involved in this special Outbeat Extra.
Learn More
Face To Face
Food For Thought
Positive Images
LGBTQ Connection
Equality California
Human Rights Campaign
National Center For Lesbian Rights
Sonoma County Elected Officials
State Senator Mike McGuire
United States Congressman Mike Thompson
United States Congressman Jared Huffman
Outbeat Extra January 29, 2017
Play Now
This is an Outbeat Extra edition of Outbeat News In Depth.  Last month we celebrated Pride with the Fountain Grove Lodge.  It was June 12th, the same day we learned of the mass shooting in Orlando.  The day was filled with mixed emotions and we share some of the conversations we had that day with you here.
Charley Walters has covered the last 8 Olympic Games for a variety of news and entertainment channels.  He stopped by to tell us all about the LGBT athletes we should watch for this year in Rio.  He also told us about what the LGBT athletes should expect in Brazil.  We will be sharing updates from Charley throughout this year's Games, so be sure to stay connected with us for updates.  Charley also told us about Rest In Pride.  Here is a great way for you to celebrate the Olympics while honoring those who lost their lives in Orlando.
And exclusively for this on-demand edition of our show, we include an interview with Arthur Slepian, the founder and CEO of A Wider Bridge.  This organization is focused on creating connection with LGBT people and Israel.  Arthur told us about a conference he hosted in San Francisco last spring focused on LGBT Jewish Ethiopians.
Learn More
Fountain Grove Lodge
Charley Walters Facebook
Rest In Pride
A Wider Bridge
Listen to this edition of Outbeat News In Depth here
Outbeat News In Depth July 31, 2016
Play Now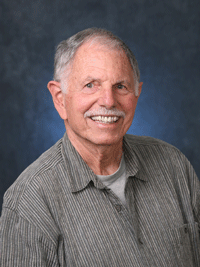 Gary Carnivele and Greg Miraglia shared a conversation with Gary "Buz" Hermes about a new LGBT seniors program he is leading in Sonoma County.  The program features workshops to help LGBT seniors get connected and informed.  The program is being funded by a grant from the LGBT Giving Circle of Sonoma County.
On this show, Outbeat Radio announced calls for LGBT seniors to participate in a new series to air over the next year called, "LGBT Senior Voices."  We want to share the stories of our amazing LGBT seniors with all of our listeners.  If you or someone you know is interested in tell us your story, Click Here to arrange a time for to record your story.
Outbeat Extra - January 31, 2016 KRCB Radio 91
Play Now
This month we take you to the Glaser Center for An Evening of Healing Music With Sheridan Gold and Friends.  Our own Sheridan Gold performs music with poetry and stories shared by Dr. Dianna Grayer and friends.  This live concert event took place in June 2015 and we have it for you here on this Outbeat Extra.
Outbeat Extra November 29, 2015
[ 1:00:00 ]
Play Now
In this special Outbeat Extra, Greg Miraglia and Gary Carnivele talk with local religious leaders about faith, doctrine and the LGBT community.  Attitudes about LGBT people are evolving in some faiths, while others continue to resist change.  The conversation is lively, funny, and promising.
Outbeat Extra May 31, 2015
[ 59:56 ]
Play Now
In May of 2010, we aired a story about homophobia in law enforcement. Almost 5 years have gone by and while we would like to think things have improved, a recent investigation by the San Francisco Police Department involving 10 of its own, suggests maybe not. In this Outbeat Extra we revisited some of the interviews we did 5 years ago and hear from some new officers working in local agencies today. We also shared with you the latest research from UCLA's Williams Institute on homophobia in law enforcement agencies around the country.
Learn More
UCLA Williams Institute
November 2013 UCLA Williams Institute study on homophobia within law enforcement
March 2015 UCLA Williams Institute study on law enforcement homophobia with the LGBT community
Outbeat Extra March 29, 2015
Play Now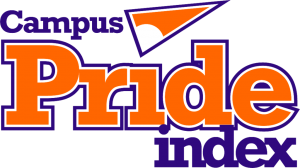 On this special Outbeat Extra, we talked with Shane Windmeyer, the executive director of Campus Pride, the nations leading LGBT advocacy organization supporting college and university students and staff.  Shane shared some advice for LGBT students who are heading off to college this month, perhaps leaving home for the first time.  He also talked about Camp Pride, the only national leadership training camp for LGBT student leaders.  Shane also talked about the Campus Pride Campus Index, which can help high school students search for the perfect LGBT friend college.
We also talked with film maker Ron Rogers about his new documentary about the life of local singer-songwriter Bobby Jo Valentine.  This new documentary premiered this month at Santa Rosa Junior College in Petaluma and is being featured at the Wine Country Film Festival in September.   Ron was joined by Stephen Ashton from the Wine Country Film Festival.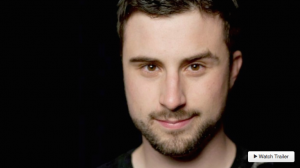 Learn More
Campus Pride
Campus Climate Index
Bobby Jo Valentine
"Bobby Jo" Documentary
Wine Country Film Festival
Outbeat Extra - August 31, 2014
[ 58:41 ]
Play Now
Greg Miraglia and Gary Carnivele hosted family law attorneys Kinna Crocker and Naomi Metz.  Both attorneys talked about the many changes in state and federal laws related to marriage and the many implications for LGBT couples.
Outbeat Extra - March 30, 2014
Play Now
On this edition of Outbeat Extra we celebrated the many victories realized by the LGBT community in 2013.  We took a look back at the top stories making LGBT headlines and shared some of our favorite segments from the year.  Gains in marriage equality dominated the news throughout the year as we doubled, in just twelve months, the number of states offering marriage to same-sex couples.
Outbeat Extra December 29, 2013
[ 58:07 ]
Play Now